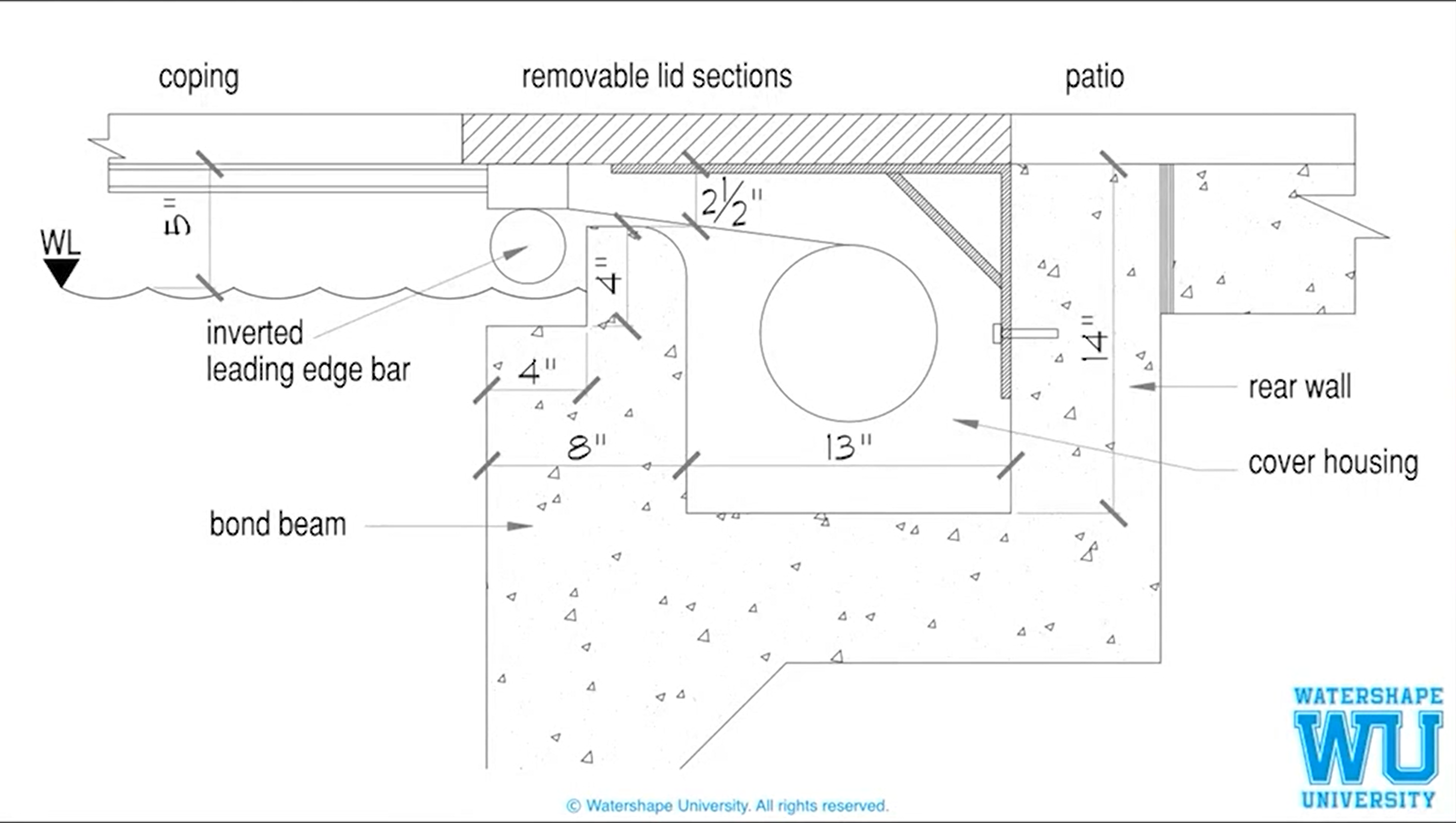 An overview of automatic pool covers


Original Presentation Date: July 15th, 2020
Automatic pool covers have improved greatly over the past decade plus, making them both easier to install, while giving the end user many years of trouble free use. Understanding the early steps will ensure a profitable product addition for the builder, and a happy customer.
1:00 hour -Watershape University is authorized by IACET to offer 0.1 CEUs for this program.
CEUs are awarded for successfully logging completion of this webinar through the course curriculum page after viewing the lecture. Further instructions for registering your completion of this course are posted on the course curriculum page below the webinar recording.
LEARNING OUTCOMES
Illustrate construction requirements for the automatic pool cover recess, and elevations relative to tradition mount and hidden leading edge bars, as well as vanishing edge pools.

Discuss what happens to the cover when elevations and specifications are not followed.

Measuring for a cover, and why is is critical to be precise, and what can happen when the dimensions are either too big, or too small.

Discuss alternative, non traditional installations., such as a "pool in a pool", or extreme cantilever decks.
A free Wolfpack Webinar
This course is part of our Weekly Wolfpack Webinar series, conducted live every Wednesday at 3pm Eastern/Noon Pacific, and archived as a recording shortly after the live session concludes.